About Larry Schott and Plantation Family Law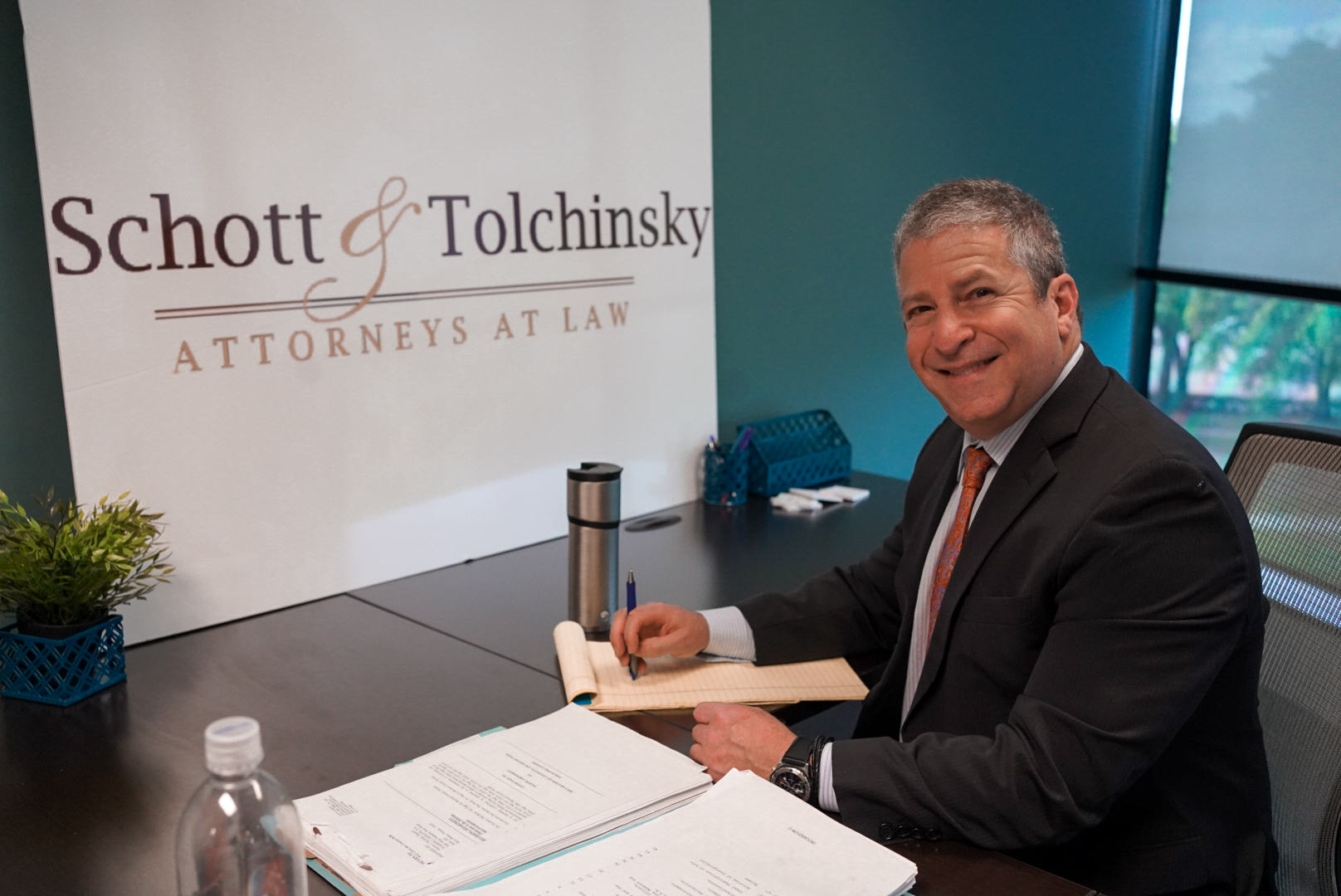 There's nothing more important than family. Our practice is built around a dedication to helping you care for and protect your family at every phase of life.
Larry Schott has been protecting the rights of Florida's families for over 33 years. His goal is to create stability for you and your family and he prides himself on the amount of time he spends explaining the law to his clients to help bring them peace of mind.
A Long History of Advocating for Florida Families
Mr. Schott has years of experience handling divorce cases in addition to a variety of family law matters including, probate, guardianship, wills, trusts, and all related civil litigation matters.
Before entering the law profession, he received his Bachelor of Arts degree with honors in Political Science in 1987 followed by a graduate degree, both from the University of Florida in Gainesville, Florida. He then went on to receive a Juris Doctor degree from the University of Florida College of Law in 1990.
Throughout his career, he's successfully represented a wide range of clients, from multi-million-dollar litigation cases to individual family law cases. Today, this experience puts him in a unique position to bring his client's big firm experience with 'small firm' attention.
Mr. Schott has supported countless families throughout Florida, helping them regain stability and advocating for their rights. His experience spans all areas of family law, including:
Property Rights
Settlement Agreements
Mediation
Mr. Schott is also an active member of the Family Law Section of the Florida Bar and has been in continuous good standing with the Bar since his admission. He's been licensed to practice in Florida since 1990 and licensed to practice in the United States District Courts in both the Middle and Southern Districts of Florida since 1992.
A Neighbor to the Families He Serves
Mr. Schott has lived in South Florida since 1980 and enjoys spending time with family and friends discovering the best dining experiences South Florida has to offer.
'There's nothing more important than spending time with family and providing for their health, safety, and happiness.'

– Larry Schott
Mr. Schott works with the Make-a-Wish Foundation as a volunteer wish granter. He meets with Wish Kids and their families to help them figure out their true #1 wish. Once their #1 wish is made, Mr. Schott then works with the Make a Wish staff to make that wish come true.
Mr. Schott strives each day to provide his clients and their families with the protection and stability they need and deserve. He looks forward to providing the same to you and yours.
Call Larry Schott Today at 954-880-1302 For a Free Case Evaluation
Do you have a question? We'll listen to your case and explain your rights. Get help from an experienced Plantation divorce lawyer by filling out the form on our Contact Us page or by giving us a call at (954) 880-1302.