Plantation Guardianship Attorney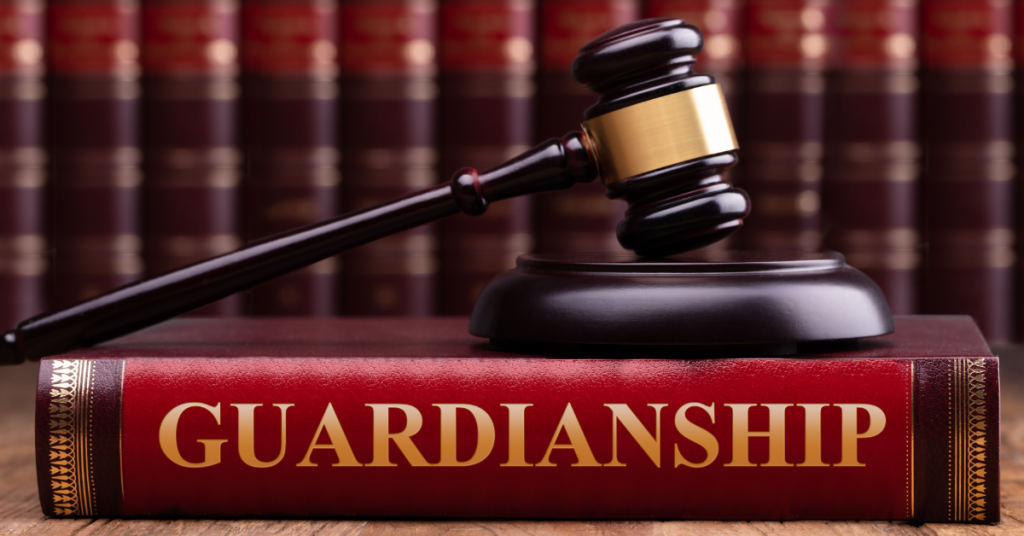 In this article, we'll break down: 
 An adult guardianship is established when a court determines that an individual lacks the ability to make decisions about his/her health care and/or their finances. When this determination is made, the court grants the right to make these decisions to another person, which usually lasts the entirety of the ward's life. Guardianship is only used when no less restrictive alternative exists, including a durable power of attorney, health care surrogate, trust, or other pre-need directive (statutory or otherwise).
Unfortunately, many people go into the process of assuming guardianship over a loved one with the best of intentions. But most don't have a true understanding of the legal responsibilities placed on a guardian when caring for an incapacitated adult.
That's why hiring an experienced guardianship attorney is one of the most important steps in what can be a difficult journey.
Who Can Act as a Legal Guardian?
A legal guardian in Florida is a person, nonprofit organization, bank, trust company, or other qualified institution appointed by a Judge to care for an incapacitated adult – referred to as a ward – and/or the ward's assets.
In Florida, the following parties can qualify to act as a guardian:
Any adult, whether related or unrelated to the ward;
Individuals who are professional or public guardians;
Certain relatives of the ward who do not live in Florida; and
People named as a pre-need guardian in a written declaration by the ward
However, anyone convicted of a felony cannot act as a Florida guardian. All prospective guardians in Broward County, including those living in Plantation, are required to undergo a criminal/credit investigation and must submit a Background Investigation Package.
Note: A bank or trust company may only be the guardian over the ward's assets (not for health care decisions).
Different Types of Guardianships For Adults
Limited Guardianship of the Person – this guardianship is appropriate if the court finds the ward lacks the capacity to do some tasks necessary to care for his or her person, including bathing, transferring and/or feeding.
Limited Guardianship of the Ward's Property – here, the guardian is only responsible to protect the ward's assets, including investing assets, paying bills, and the like.
Plenary Guardianship: here, the plenary guardian is granted all the of the legal rights and powers of the adult ward for both health care and financial decisions.
Emergency Temporary Guardianship: In some cases, guardianship is temporary with guardians stepping in to help an incapacitated person while they're recovering from an injury or illness.
From Florida statute 744.3031:
A court, prior to appointment of a guardian but after a petition for determination of incapacity has been filed pursuant to this chapter, may appoint an emergency temporary guardian for the person or property, or both, of an alleged incapacitated person. The court must specifically find that there appears to be imminent danger that the physical or mental health or safety of the person will be seriously impaired or that the person's property is in danger of being wasted, misappropriated, or lost unless immediate action is taken.
What are a Guardian's Responsibilities?
Depending on the type of guardianship, a guardian can assume the authority and management of a ward's assets and makes decisions about the ward's health and wellbeing, such as which healthcare services are needed and which health care professionals should treat the ward.
While a Florida court grants these responsibilities to the guardian at the outset of the guardianship, a guardian is required to work under the supervision of a Florida court throughout the term of the guardianship. In fact, each year a guardian must present a plan of care for the ward to the court for the court's approval, as well as:
File an inventory of the Ward's assets (which must occur annually)
Seek court approval before they can make major financial decisions.
Note: In all Broward County guardianships, including those involving residents of Plantation, the 17th judicial circuit requires all guardianship to follow specific procedures which can be found here. Be sure to check out the Handbook for Guardians.
What if You Need to Be Appointed as a Legal Guardian of a Child?
A child guardian is a trusted adult appointed by the court to serve as a child's personal and/or financial surrogate decision-maker. The process of obtaining child guardianship is different than guardianship of an incapacitated adult.
Florida requires that minors be appointed a guardian if the legal parents are unable or unfit to care for them. Typically, one of the following must be true for a judge to appoint a new guardian to a child:
The child's legal parents consent to guardianship and relinquish their paternal rights
The child's legal parents have their parental rights terminated
The child's legal parents have abandoned the child
The Florida court determines that removing the child from the parent's home is in their best interest
The child's legal parents pass away
Because cases of guardianship of a minor are often complex, Florida requires all prospective guardians be represented by a guardianship attorney who serves as the attorney of record.
Just as with guardianship of adults, having an attorney by your side is critical. That's because in many cases, even when guardianship of someone other than a child's parents is in the best interest of the child, the legal parents may not consent to lose their parental rights.
As you can imagine, there are many steps to go through to prove you're capable of caring for a child and making decisions that are in the child's best interest. To qualify to become a child guardian in Florida, you must be a resident of Florida who is at least 18-years old, or a non-resident who's related to the child by blood, marriage, or legal adoption.
Note: Under Florida law there are 2 other guardianship statutes related to minors. They are Standby Guardianships and Preneed Guardians.
What To Look for When Hiring a Guardianship Lawyer?
Like many areas of the law, guardianship cases require an attention to detail and knowledge of a large body of law, which includes both statutory and case law.
An experienced guardianship attorney should have knowledge and/or experience with a variety of tasks and issues common to guardianships, including:
Preparing and filing of the Petition to Determine Incapacity (Rule 5.901) and the Petition and Order of Guardian (Rule 5.902 of the Florida rules of Court)
Transferring a guardianship out of state or where a ward moves to this state (F.S. 744.306)
Petitioning for an Emergency guardianship
Removing a guardian because of financial mismanagement or theft, or healthcare neglect
Conflicts of interest, breaches of fiduciary responsibility, and other criminal activity
Petitioning for the payment of expenses and other distributions
Requesting court orders to modify annual plans, to sell assets, hire professionals, like accountants and estate planning lawyers, etc.
Filing the annual inventory of the Ward's assets
Planning and preparing the annual report on how the Ward will be cared for
Closing the guardianship and transferring the remaining assets to the Personal Representative in a Probate Proceeding
Do You Need a Plantation Guardianship Attorney?
In Florida, the court requires that guardians have an attorney of record. The good news about having an experienced guardianship attorney by your side is that it can help you better advocate for the adult or child in your care and avoid many of the issues that arise on a daily basis, including claims that a guardian stole from the ward and/or denied family members access to the ward.
An experienced Plantation guardianship attorney should help you understand your legal rights and the liabilities you'll assume if guardianship is granted.
If you're looking for the guidance and support of an experienced lawyer to help you with your guardianship case, contact us today or give us a call at (954) 880-1302 for a free case evaluation. We'll listen to your case and explain your rights.