How to Get a Restraining Order in Broward and all Florida Counties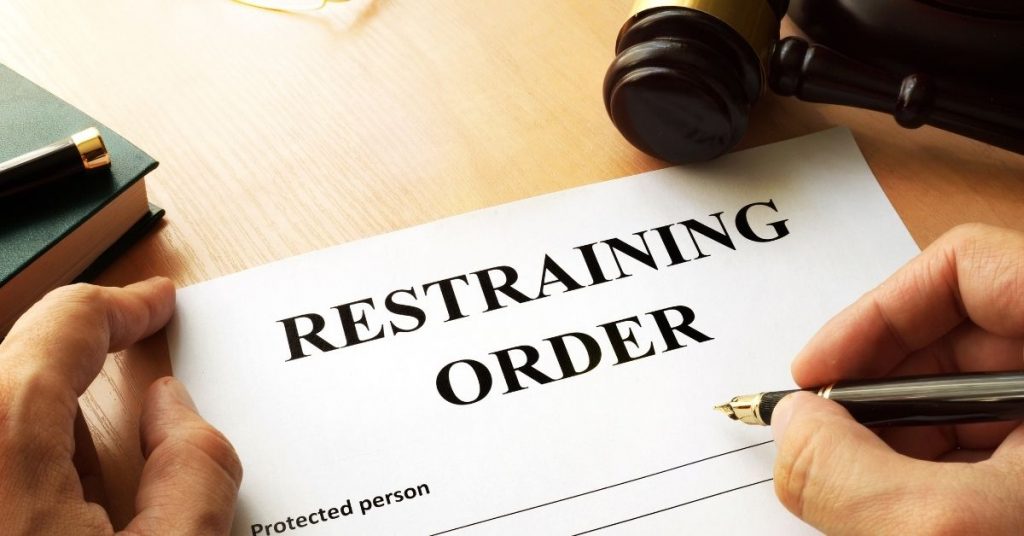 Protect Yourself from Domestic Violence and Abuse
If you're currently a victim of domestic violence, or other violence protected under the law (see below), we understand the hardship and fear that come with asking for help. 
If you are in immediate danger of domestic violence, call 911.
The fastest and safest way to protect yourself from further violence is a restraining order – legally called an "Injunction for Protection." This legal protection from domestic abuse is the first step you'll need to take to protect yourself and end the cycle of abuse.
Getting a restraining order is also the first step if you need to petition for a dissolution of marriage and divorce from a violent spouse.
From Florida Statute 741.30:
(a) 
Any person described in paragraph (e), who is either the victim of domestic violence as defined in s. 741.28 or has reasonable cause to believe he or she is in imminent danger of becoming the victim of any act of domestic violence, has standing in the circuit court to file a sworn petition for an injunction for protection against domestic violence.
4 Other Types of Violence Where Restraining Orders and Injunctions Can Be Issued
Besides domestic, under Florida Statute 784.046, you can obtain a restraining order or injunction for any of these other forms of violence:
Repeat Violence
Sexual Violence
Dating Violence 
Stalking violence
For more information on restraining orders related to these forms of violence, please see our restraining order FAQs.
How to Petition for a Restraining Order in Florida
To file a restraining order against a violent domestic partner in Florida, start by filling out Form 12.980(a) Petition for Injunction for Protection Against Domestic Violence.*
*Florida family law categorizes abuse in a few different ways. The state considers domestic violence to be abuse from a spouse, former spouse, a person related to you by blood or marriage, someone living with you now or who lived with you in the past, or the parent of your children whether or not you were married or ever lived together. Only use this form if your abuser fits one of these descriptions.
You can either file the form yourself through Florida's Self-Help Center or contact an experienced Florida family law attorney to help you through the process.
Free Helpful Resources:
File Your Petition with the Self-Help Center in Your County
While cases of domestic abuse are governed by state laws, family law petitions are filed at the county level. That's why Florida's Self-Help Program includes Self-Help Center locations in each judicial circuit throughout the state. So, once you fill out your petition, head to your county's Self-Help Center website or physical location and file your petition there.
Here's a list of Self-Help Centers in Florida with contact information for each location. If you're filing in person, you'll most likely need an appointment.
Once the petition is filed with the court, it will be reviewed by a judge and either approved or denied. If the facts in your petition convince a judge that you are the victim of domestic abuse, they'll immediately sign a Temporary Injunction for Protection Against Domestic Violence form. There are two versions of this form – one for a victim with minor children, and one for a victim without minor children.
In order to protect you and any minor children you have, a temporary injunction will be issued without any notice to your abusive spouse. They're served with the injunction immediately, letting you escape the abusive situation without waiting for a hearing.
How to Get a Broward County Restraining Order
According to the Broward County Sheriff's website, here's what you should do if you live in Broward County and are facing domestic violence or other forms of violence protected under the law – obtain a Restraining Order by filing your pleadings utilizing the Portal filing system at browardclerk.org or appear in person at one of the following Domestic Violence Service Locations, excluding holidays:
Broward County Central Courthouse
Judicial Complex West Building
Domestic Violence Division
201 SE 6th Street, 2nd Floor, Room: 02140
Fort Lauderdale, FL 33301
Phone Number: 954-831-5570
Hours of Operation: 8:30 a.m. – 7:00 p.m. (filings stop at 5:00 p.m.)
West Regional Courthouse
100 N. Pine Island Road – Room 180
Plantation, FL 33324
Phone Number: 954-831-5612
Hours of Operation: 8:00 a.m. – 4:30 p.m. (filings stop at 2:00 p.m.)
All filings after 2:00 p.m. must be filed at the Broward County Central Courthouse located at 201 SE 6th Street, Fort Lauderdale, FL 33301 or through the eFiling Portal.
Also, you should visit the Broward County clerk's website because it has information related to the following:
Overview of Restraining Orders
Steps to take to Stay Safe
Instructions for obtaining Restraining Orders and Injunctions
Forms and Self Help
Victim Parking
Frequently Asked Questions
Cases of Domestic Violence Are Pushed to the Head of the Line
The good news is that domestic abuse injunction cases go to the head of the line as soon as they're approved and signed. The ex-parte temporary injunction that is issued against your spouse is effective for 15 days. The court will have a full hearing within those 15 days, which will most likely take place within a few days for your protection.
When the Hearing Date Arrives, You'll Need to Testify in Court
Both you and your spouse are expected to testify during the hearing. This is your chance to prove that the information you included in your petition is factual and that the restraining order is vital to your safety.  There are several critical issues that must be addressed in order for the injunction to be issued, including the need to provide substantial evidence that you are in imminent danger.
At the end of the hearing, the judge will make a decision based on your testimonies. If the court decides that a restraining order against your partner is required for your protection, the judge will sign a Final Judgment of Injunction for Protection Against Domestic Violence form. There are also two versions of this form – one for victims with minor children, and one for victims without minor children.
Whatever you do, don't miss your hearing. If you don't attend, you risk the judge making changes to the temporary injunction or even dismissing it altogether. Not to mention you could end up on the hook for court costs.
But most importantly, attending your hearing is a step you have to take to protect yourself from your spouse long-term.  
How Your Children Factor into the Filing Process
If you have minor children with your spouse and you've filed for the dissolution of your marriage, there are a few extra steps you may need to take to file a petition for injunction for protection and see your case through.
Do you have a parenting plan with a child custody arrangement? Do you receive child support? Or, if once the final injunction for protection is ordered do you need some amount of financial support from your ex-spouse – known as alimony?
These are all factors that will come up when you're seeking a restraining order. Working with an experienced Florida family law attorney gives you added support to make sure you and your children are protected now and in the future.
Related: Child Support in Domestic Violence Cases in Florida
Don't Wait for an Injunction for Protection from a Judge – Protect Yourself Now 
While you're going through the process to get a restraining order, find a safe place to live. Beyond calling 911 for an immediate threat, there are services set up to help you stay safe from domestic abuse.
Women in Distress – Call 954-761-1133
Women in Distress can provide emergency shelter and counseling for victims and their children.
Florida Domestic Abuse Hotline – Call 800-500-1119
Abuse Hotline – Call 800-96-ABUSE (800-962-2873)
Help in Broward County
According to the Broward county sheriff's website,
If you find yourself in a life-threatening domestic violence situation after 5:00 p.m. on weekdays or during the weekend and holidays, have no safe shelter, and wish to apply for an emergency domestic violence restraining order immediately, call (954) 463-0911 for assistance. This will connect you to Henderson Mental Health Center, Inc. – Crisis Services, where a clinician will gather information over the phone about your circumstances to see if you meet the requirements to apply for an emergency restraining order.
Do You Have A Question or Need Our Help?
Contact us today for a free case evaluation. Larry will answer your questions and explain your rights. When you're ready to work with an experienced Florida family law lawyer to help you protect yourself and your family from domestic violence, please fill out the form on our Contact Us page or give us a call at (954) 880-1302.