Temporary Child Support in Domestic Violence Cases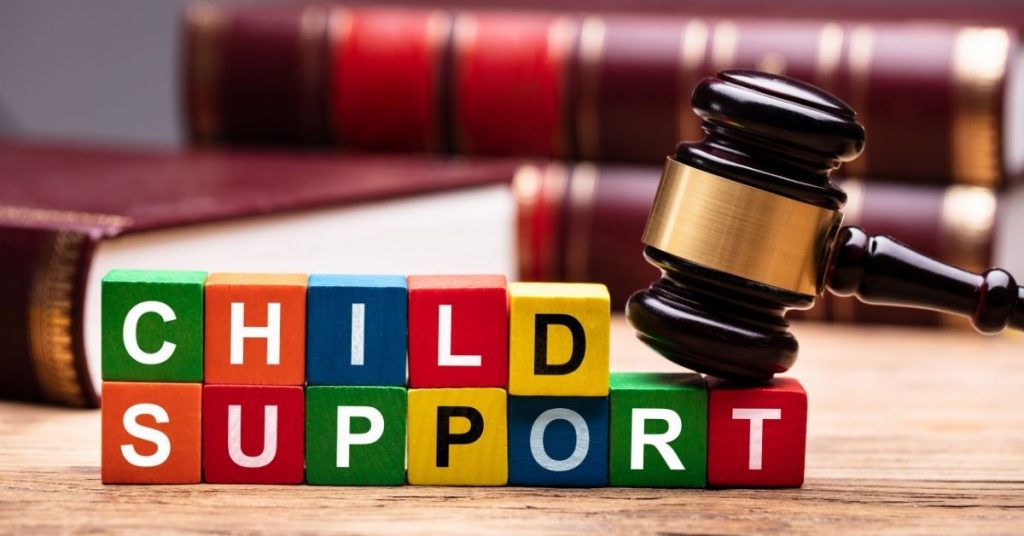 In this article, we'll break down:
Parents of minor children trying to escape from domestic violence shouldn't have to worry about how they'll care for their children once they leave home.
And yet, we know how often financial fears keep victims from leaving. What many women and men in these situations may not realize, however, is that petitioning for child support once you leave the residence and relationship can happen right away.
And you won't have to confront your abuser to receive the support you need to care for your children.
Temporary support orders are often issued in order to ensure that financial needs are met while a domestic violence case is being heard, and temporary. In such cases, courts must consider the legislative intent behind these laws as well as factors like financial resources, parenting plans, counseling options and enforcement measures when making their rulings.
Legislative Intent of Chapter 741 with Respect to Temporary Support
The legislative intent of Chapter 741 with respect to temporary support is to treat domestic violence as a criminal act rather than a private matter. This means that criminal prosecution is favored over civil enforcement when it comes to temporary support and domestic violence injunctions, since the penalties for those found guilty of committing acts of domestic violence can be more severe.
In Cases of Domestic Violence, You Can Immediately Petition for 'Temporary Child Support'
Temporary child support is a type of child support ordered by a court as soon as possible after a petition for an injunction for protection against domestic violence (also known as a restraining order) is submitted and reviewed. Its purpose is to ensure that domestic abuse victims aren't victimized yet again by having to financially support their children on their own in order to escape a dangerous relationship.
Florida law considers the financial support of a minor child the obligation of every parent. In cases of divorce or separation, the court can order one parent to pay child support to the other so that the financial obligation is shared equally among both parents. In cases of domestic abuse, the law goes one step further with the availability of temporary support, holding the abuser accountable for the financial well-being of his or her children even before any formal separation or divorce petitions are ordered.
Don't be thrown by the term 'temporary' support. While temporary child support does have an end date, it's a type of child support that can hold you over from the time you first file for a restraining order to the time you're awarded permanent child support.
How Can You Get Temporary Child Support in Florida?
Domestic violence cases are fast-tracked in the Florida court system. If you're in an abusive situation and seeking child support in Florida, rest assured that your case will get bumped to the front of the line so you can find a resolution quickly and stay safe during the process.
To file for temporary child support, fill out a Petition for an Injunction for Protection Against Domestic Violence (see Florida Supreme Court Approved Family Law Form 12.980(a).)
You can keep the information on the form confidential for your safety by writing the word 'confidential' in Section I, number 1. By doing this, you'll also need to fill out and file a Request for Confidential Filing of Address (see Florida Supreme Court Approved Family Law Form 12.980(h).)
These forms begin the process of creating a restraining order against your abusive spouse or partner. Since you also need child support, there are several other forms you'll need to complete, as well.
The most important thing to remember when seeking child support in a domestic violence case is that you won't receive it if you don't ask for it.
If you don't request child support at the same time you file a petition for an injunction for protection against domestic violence, the court will not have the ability to order that support for you.
Was it The Burden of proof in temporary support cases
When it comes to temporary support cases, the burden of proof lies with the petitioner. This means that if a person is seeking temporary support from an intimate partner or family member due to domestic violence, they must provide evidence in court demonstrating why temporary support should be granted. The court will consider factors such as financial resources, parenting plans, counseling options and enforcement measures when determining whether temporary support is necessary and appropriate in each case.
How is Temporary Child Support Calculated in Florida?
Child support payments are usually calculated by a judge during a hearing, by reviewing the financial affidavits submitted by the petitioner and respondent and looking at the support guidelines. Information about both the petitioner's and the respondent's income, and other factors, will be reviewed to determine the exact amount that the respondent will pay.
Quick Tip: The court must consider evidence concerning the needs of parties and the payor's ability to pay when granting temporary support. See Horton v. Horton, 573 So. 2d 423.
Financial Affidavits and Child Support Guidelines Worksheets
Financial affidavits and child support guidelines worksheets provide the court with important information to consider when making their ruling. Financial affidavits detail any income or assets that may be available for temporary support payments while the case is being heard, while child support guidelines worksheets provide an estimate of what should be paid based on various factors such as each party's income and expenses.
Sometimes the court will use software to calculate payment amounts. But, if the calculations are being made manually by a caseworker, they'll review your Child Support Guidelines Worksheet, Florida Family Law Rules of Procedure Form 12.902 (e).
Quick Tip: You can and should fill out this form before your court hearing to save time in court and make sure your information is reported accurately.
What Should You Do if Temporary Child Support Payments Aren't Paid?
Once the payment amount is calculated and terms are set, payment will be enforced in one of two ways; using a tickler system or a compliance review hearing.
Tickler System
This system works similarly to the way you'd pay your household bills. The defendant will either be set up to pay support through an electronic system or by manually paying through a case file system. Either way, a case manager will be aware of the payment schedule and alerted if a payment is missed. At that time, if the defendant can't show documentation proving he or she has paid or doesn't pay, the case manager will alert the court.
Compliance Review Hearing
Review hearings can also be used to determine if the defendant is in compliance with the child support order. These hearings are set for between 30-60 days after the child support order is entered. During the hearing, the defendant is required to show documented proof that they've paid all of their court-ordered child support.
Without this proof, the court will order an Order to Show Cause. The defendant will then have to appear in court for the hearing, which should occur within two weeks of the initial compliance review. At that time, if he or she still cannot show proof that the child support was paid, the victim can file a Motion for Enforcement with the court or work with the Department of Revenue Child Support Enforcement Unit to enforce compliance.
It's important to note that in cases of domestic violence, only the defendant is required to attend compliance review hearings. This keeps victims safe and keeps them from having to face their abuser in court.
The Florida court is required to make victims aware, in writing, of their right to go through these channels to enforce child support.
You Can Extend, Modify, or Terminate Temporary Child Support in Domestic Violence Cases
When temporary support and domestic violence injunctions have been issued, it is important to note that the order is temporary in nature. This means that the temporary support payments may be modified at a later hearing depending on the circumstances of each case. The court will evaluate factors such as financial resources, parenting plans, counseling options and enforcement measures when deciding whether or not an adjustment should be made.
Ultimately, it's up to the judge if the extension, modification or termination of the child support order is accepted.
Quick Tip: The petitioner can request an extension of the temporary support but you should file before the current injunction expires.
Knowing Your Rights Will Help Keep You and Your Child Safe as You File for Child Support
Your petition for child support in your domestic violence case will be reviewed quickly to protect you and your children. The court can help protect you and your children from domestic abuse by getting you the child support you need. But the devil is in the details. You need to know your rights and what processes to follow so you can make sure you get the support you deserve.
By working with an experienced family law attorney, you can focus on getting your family to safety and let your lawyer help you navigate the child support process.  
You shouldn't have to fight for the child support you need on your own.  We'll help you understand your rights so you can get to safety and take care of your children in the process.
When you're ready to talk, contact us for a free family law case evaluation. Or, fill out the form on our Contact Us page or give us a call at (954) 880-1302.
We're here to help you through this challenging time and make sure you and your children receive the support you need and deserve.