How to File a Contested Divorce in Florida and What to Expect Along the Way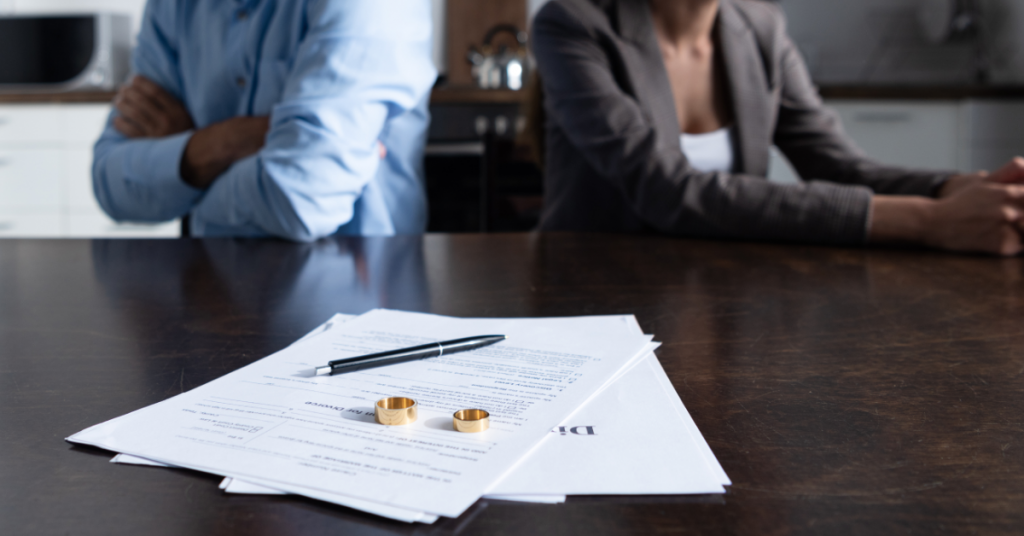 Rarely do divorcing couples agree on every term of their divorce. The big ones – fairly dividing assets, child custody, alimony, and others – usually require a good bit of negotiation. When a couple has to negotiate the terms of their divorce, it's categorized as a contested divorce.
More often than not, these types of divorces are complicated and require a lot of back and forth to iron out the terms.
We've seen spouses throw in the towel prematurely and accept terms that aren't in their best interest just to avoid a long, drawn-out divorce. We've also seen spouses dig in their heels and show no willingness to negotiate, making a difficult time even harder.
Neither approach is the right way to handle your contested divorce. When you're ready to file, have an experienced Florida divorce lawyer by your side. Your lawyer will help you negotiate your case, get you to the terms you deserve, and keep the process moving. 
You'll Need to Take Several Steps to File and Finalize a Contested Divorce in Florida
Most contested divorce cases in Florida take about 12 months to finalize. How far you and your spouse are from an agreement on key issues like finances or child custody, however, has a major effect on the timeline.
There are multiple steps involved with filing a contested divorce, and each takes time.
Here's a summary of the steps you'll take to file a contested divorce in Florida, and what to expect along the way.
File a Petition for Dissolution of Marriage
First, you'll file a Petition for Dissolution of Marriage. To do so, you or your spouse must be a Florida resident for the six months immediately preceding the filing of the petition.
If you're temporarily living out of state, consult with your divorce lawyer as the determination of your residency will go to a judge to decide. Military service members stationed outside of the state are qualified to file for a petition.
In the petition, outline your major claims, including child support and child custody, alimony, division of property, and any debts.
Then a process server or the Sheriff's Office must deliver the summons for a dissolution of marriage to your spouse. They have 20 days to respond.
If your spouse can't be located, Florida law requires you to do a diligent good faith search. There's a list of steps you'll need to take, including contacting the Department of Motor Vehicles, talking to family and friends, and, if all else fails, publishing a notice in the newspaper. Your divorce lawyer can advise you on how to start this process.
Release Your Financial Documents
Next, you'll both release financial information including bank statements, tax returns, investment account statements, owned property documentation, and any other documents that reflect your financial status.
Attend Mediation
In Florida, all divorce cases are required to go through mediation before going to trial. This is the court's attempt to help both sides resolve their differences and avoid a divorce trial.
During mediation, an independent mediator will discuss your and your spouse's disputes and work with you to reach a resolution. Before any terms are agreed upon, each spouse has the right to consult their divorce lawyer to ensure the presented terms are fair and in their best interest.
If you and your spouse can't come to an agreement on each factor of your case, you'll attend a trial.
If Necessary, Attend Trial
Simple divorce trials with only a few terms to negotiate, or where small amounts of money are at stake, may last a day or two in court. But, when ex-spouses are far from an agreement, there's a significant amount of money on the table, or there's major disagreement about their children like custody or support, divorce trials can last weeks.
Once the trial begins and the terms of the divorce are filed with the court, a Final Judgment of Dissolution of Marriage is granted.
Filing a Contested Divorce When You Can't Afford a Lawyer
If your income is low, you may qualify for free legal representation during your divorce case from Legal Aid. The court may also decide to order your spouse to pay your attorney's fees if they make significantly more than you. And, if an experienced divorce attorney believes there's a good chance that your fees will be covered, they may decide to take you on as a client.
If you have trouble paying other expenses during the divorce process, you can request an order of temporary child support or temporary alimony. This temporary support may be granted between the time you first file the petition and the time when the case is finalized. You can also request temporary orders for visitation rights and custody.
Filing a Contested Divorce in Cases of Domestic Violence
If you're in danger, call 911 or a domestic violence hotline: 800-799-SAFE (800-799-7233).
Filing for divorce when you're being domestically abused will occur after you get a restraining order against your spouse. Contact a lawyer or call your clerk of court to get the restraining order from the court without notifying your spouse.
Domestic violence divorce cases are always placed at the front of the line and given priority. These cases are heard quickly, usually within a number of days so your spouse can't argue against the order. This lets the court remove your spouse from the home as soon as the divorce process beings.
Contact us today for a free family law case evaluation. We'll listen to your case and explain your rights. When you're ready to work with an experienced Florida family law and divorce lawyer to help with your contested divorce case, fill out the form on our Contact Us page or give us a call at (954) 880-1302.