FAQs: Paternity in Florida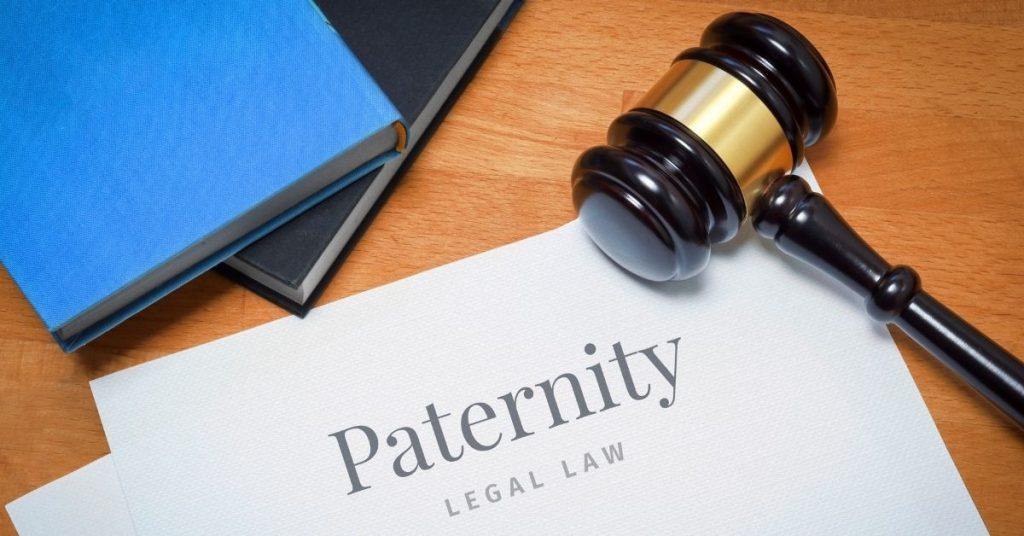 In this article, we'll break down: 
Proving or disproving paternity can alter the legal and financial balance of a parent's life. And nothing comes close to the emotional toll that unresolved paternity challenges can take on parents and children.
However painful, establishing or disestablishing paternity in Florida is almost always in the best interest of the child and the entire family. And it's especially important in ensuring your child has the support they need from both parents.
If you're an unwed mother, a man with a child born out of wedlock, or the alleged biological father of a child you believe is not yours, you need to understand the rules of paternity in Florida before you take legal action.
Many parents in Florida have questions surrounding paternity just like you do. Keep reading to find answers to the most frequently asked paternity questions we receive.
Q. How Do You Establish Paternity in Florida?
If you and your spouse were married when your child was conceived, then you're both presumed to be the parents of your child. This may also true if both of your names are on the child's birth certificate.
If you were unmarried when the child was conceived, then paternity isn't presumed. However, if you and your partner agree that you're the child's biological parents, then establishing paternity is a fairly simple process. You have multiple options, including, but not limited to:
Sign a voluntary affidavit stating you're the biological parents;
Sign a voluntary affidavit that's witnessed by two people under penalty of perjury;
Sign a notarized voluntary affidavit stating paternity.
Once you have a signed paternity affidavit in hand, file it with the Clerk of Court in the county where you live.
For biological mothers planning to file for child support from an ex-spouse or partner, establishing paternity is the first step in getting the support you need for your child. Without paternity legally established, you can't file a support order which leaves child support unenforceable.
Read more about How to Establish Paternity in Florida Child Support Cases
Q. How Do You Disestablish Paternity in Florida?
A presumed father has the right to challenge his paternity. There are several reasons that taking this step may make sense; most of the time it's to relieve a child support obligation. But presumed fathers beware: the path to disestablish paternity can be a slippery one if the child's mother believes you are the father.
To begin the process, file a Petition to Disestablish Paternity Form 12.951(a). The form requires three documents be filed with it: DNA test results, an affidavit stating newly discovered evidence, and an affidavit of child support.
As you can imagine, the results of a scientific DNA test are going to be the strongest type of evidence you can bring forth to the Florida courts to prove you're not the child's father and disestablish paternity. If you're unable to have the child's DNA tested – let's say your ex-partner won't grant you access to the child in order to conduct a DNA test – file an affidavit to that effect and include it when you file your form.
The affidavit describing newly found evidence prompting the disestablishment of paternity can point to the DNA test or can include other evidence you have to support your paternity petition. A court will only consider disestablishing paternity with substantial evidence that proves the man is not the father.
The affidavit of child support must show that the presumed father responsible for child support is up to date on support payments.
When you have the form and paperwork finalized, file the petition with the circuit court that has jurisdiction over your child support order.
Read more about How to Disestablish Paternity in Florida Child Support Cases
Q. How can Blood Type Be Used to Establish the Identity of an Individual in a Paternity Suit? 
Blood type cannot prove paternity. However, it can be used to disprove paternity. That's because each blood type includes various blood group antigens inherited from both parents. A child cannot have a blood group antigen that isn't present in both his biological mother and father. By determining the father and child's blood types, you can gather some evidence that could help – though not definitively prove – a paternity suit.
Q. How Do You Establish Paternity if Another Man Signed the Birth Certificate?
If you believe the biological father of a child to be a man other than the one who signed the child's birth certificate, establishing paternity starts by disestablishing the paternity of the legal father.
The big challenge is that in Florida, the person listed as the father on a child's birth certificate does not necessarily establish paternity, in and of itself, and additional pleadings will need to be filed to effectuate the same – such as a Petition to Establish Paternity,
The person looking to overturn the original paternity judgment bears the burden of proof in disestablishing paternity. Learn about Disestablishing Paternity in Florida.
Once paternity is disestablished, you'll then need to establish paternity by providing enough evidence to prove which man is the biological father. Learn more about Establishing Paternity in Florida.
Q. How Long After a Child is Born Can You Establish Paternity?
A parent can begin the process of establishing paternity at any point up to four years after the child reaches majority, which is 18-years old in Florida.
Q. How Do You Establish Paternity When the Father is Deceased?
Establishing the paternity of a father who died before the birth of his child can happen in one of two ways. A paternity test can be conducted through biological testing to prove paternity similar to a DNA test. If the father knows he's going to pass away soon – if he's fighting a terminal disease or illness or facing another similar situation – he can sign an acknowledgement of paternity stating that he is the father of the unborn child.
Q. Does Signing a Birth Certificate Establish Paternity in Florida?
In Florida, a father's signature on his child's birth certificate does not establish paternity.
Q. Does an Unwed Father Establish Paternity by Giving his Name to the Baby?
No. Establishing paternity is determined by the consideration of many factors, including whether the child was conceived during wedlock, DNA testing, and the acknowledgment of the biological mother and father. The child's legal name is not considered in the establishment of paternity.
Q.  How Do You Get an Order Establishing Paternity in Florida?
Whether you're a mother attempting to prove the paternity of the biological father to secure child support or a biological father trying to prove paternity and protect your parental rights, you can file a paternity case in your county.
Upon filing the case, you'll need to order a genetic test and enter a sworn statement with evidence to prove the paternity of the biological father. If the child's paternity is not yet established and a father's name is not listed on the birth certificate, providing paternity is simpler than if the alleged biological father claims he's the child's rightful father. But genetic tests can be court-ordered with hefty fines if the orders are not followed.
What to Do Now
If you have questions about paternity in Florida or if you're currently working through a paternity case, contact us today for a free family law case evaluation. We'll listen to your case and explain your rights. When you're ready to work with a Florida family law and divorce lawyer, fill out the form on our Contact Us page or give us a call at 954-880-1302.