How Does Paternity Affect Child Custody in Florida?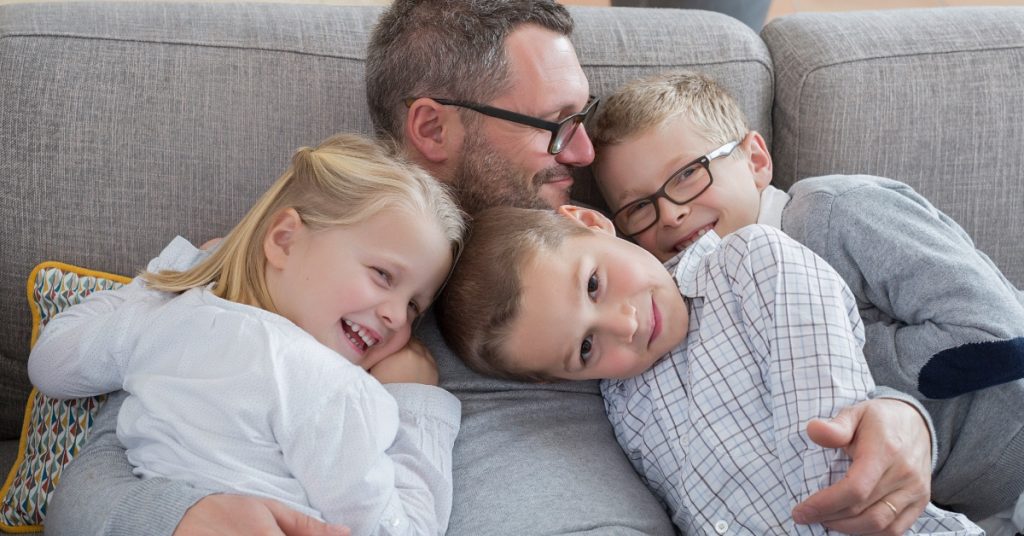 In this article, we'll break down:
A Florida judge who presides over a family law case involving children has only one priority – protecting the children's best interests.
In child custody cases, the child's wellbeing is the number one priority. Custody dictates the time-sharing schedule, including the amount of time a child spends with each parent.
Custody arrangements aren't suggestions –  they're court ordered. And fathers need to be prepared for the commitment that child custody demands. For instance, if a father is awarded joint custody with a time-sharing plan equally dividing his and his former spouse's time with their child, he's expected and legally obligated to spend that time with his child.
For a presumed father, the legal obligation of caring for a child hinges on his paternity, and this is where child custody cases, and determining what's best for a child, can start to get tricky.
Whether or not a man is a child's biological father can become a major factor in solidifying a child custody case after a divorce. In some cases, the court wants to see proof of paternity before awarding a presumed father custody of the child. In other cases, a father may believe he's not the child's biological father and seek to disestablish paternity in attempting to remove any time-sharing and/or child support obligations.
Paternity plays a significant role in child custody rights in Florida, which means that it's important to understand what it takes to establish – or disestablish – paternity depending on your child custody case, your desired outcome, andwhat's best for your child.
One important factor of how the court will view a father's custody rights is how the court distinguishes between biological and legal fathers.
How Child Custody Rights Are Differentiated Between a Biological Father and a Legal Father in Florida
Law and biology are two very different things in the eyes of the court. A biological father is the natural father of a child. A legal father isn't necessarily a biological dad, but is, instead, the man who's been legally recognized as the child's parent under Florida law.
If a biological father is not the legal father, that biological father is likely to give up his parental rights and responsibilities for his child, including his right to child custody.
On the other hand, if a non-biological father is recognized by the court as the child's legal father, that father is granted parental rights and responsibilities which, in most cases, includes custody and/or visitation with his child. The non-biological legal father can also be allowed to make shared decisions regarding medical care, education, and other important issues affecting a child's life.
The bottom line is that if a father wants custody of his child after a divorce or separation, he's facing an uphill battle if: 1) he does not have proof that he is the child's biological father, or 2) he is not the child's legal father.
In custody cases where paternity is in question, a non-legal father must almost always establish paternity to be granted custody of his child.
Establishing Paternity to Receive Child Custody in Florida
If a child is born to two parents who are either unmarried or who were unmarried at the time of that child's birth, the court will likely require the presumed father to establish paternity before awarding him any amount of child custody or time-sharing – or before requiring he pay child support.
Paternity can be established in a few ways – some being easier than others. If both parents agree that they are the biological parents to their child, they can establish paternity by:
Signing an affidavit acknowledging paternity or a stipulation of paternity
Signing a notarized voluntary affidavit acknowledging paternity
Signing a voluntary affidavit witnessed by two individuals under penalty of perjury
If you decide to take one of these steps to establish paternity, you'll likely need to sign the affidavit at the hospital where the child was born. You'll also need to file all paperwork with the clerk of court in your county.
If the father's paternity is in dispute, there are other ways to establish paternity through the courts. For more information on this situation, read our article about how to establish paternity in Florida
Disestablishing Paternity to Remove a Child Custody Obligation
If you believe your presumed child is not your biological child, you have a right to petition the court to disestablish paternity to relieve yourself from your time-sharing and other financial obligations.
Be aware that paternity impacts not only time-sharing and custody but child support as well. And if paternity is disestablished, then the non-biological father may be relieved of future payments and time-sharing obligations but he would still be responsible for any child support in arrears up to the date that the court issues its paternity ruling, and relieves the other obligations.
Disestablishing paternity is not an easy task, so presumed fathers should expect to jump through a few hoops along the way. The process starts by filing a Petition to Disestablish Paternity at your county clerk of court's office.
Along with the petition, the court needs to see the following documentation:
Scientific DNA Test Results
Affidavit Stating Newly Discovered Evidence
Affidavit of Child Support
In cases where the child's mother denies access to the child for genetic testing or to learn more, check out our article about How to Disestablish Paternity in Florida.
Familiarize Yourself with Florida Laws Surrounding Child Custody, Paternity, and Time-Sharing
Every father facing either an upcoming or existing child custody case should do their homework to better understand Florida's statutes pertaining to child custody, paternity, and time-sharing.
As you can see by now, determining paternity (or the lack of paternity) in cases of child custody is not always simple. Florida's Determination of Parentage, Section 742 of the Florida Statutes, will guide you through the many laws surrounding your paternity rights as either a legal or biological father.
If you're about to enter into a child custody case with your former partner, or are preparing for divorce, also familiarize yourself with the Dissolution of Marriage, Support, and Time-Sharing, Section 61.13(3) of the Florida Statutes. As a father, it's crucial to understand how your divorce will impact your child custody arrangement, as well as your other rights.
If you're going through a divorce in Florida and believe that paternity rights will play a role in your child custody arrangement, speak with an experienced family law attorney about your case. These topics can be complicated, and every situation is unique. An attorney who has experience with divorce cases in Florida can advise you about your legal rights and obligations. Find a seasoned Family Law attorney like Larry Schott, who for over 30 years has regularly practiced in the courts that have jurisdiction over your case.
Call Larry Schott Today at 954-880-1302 for a Free Case Evaluation
Do you have a question about paternity or child custody? Larry Schott will listen to your case and explain your rights. Get help from an experienced Plantation family lawyer by filling out the form on our Contact Us page or by giving us a call at (954) 880-1302.