FAQs: Modifying Child Support in Florida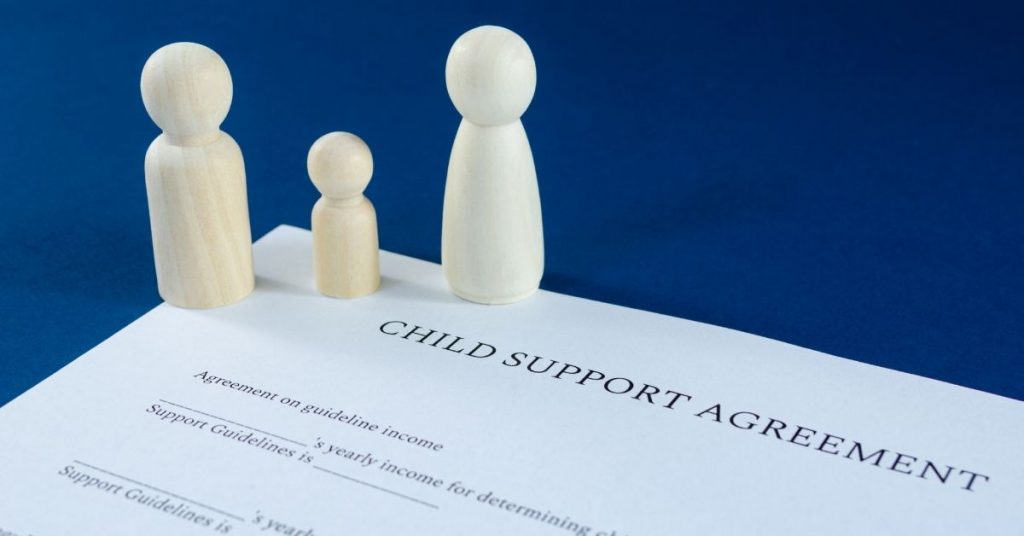 In this article, we'll break down:
Just when you think your child support arrangement is working well for you and your ex-spouse, life throws you a curveball. It happens, and as life changes, those changes may require your existing child support order to change to meet your new financial circumstances.
If you receive support and your circumstances change, you can petition to modify your child support order so as to increase the financial support that you need. If you pay support and circumstances arise that prevent you from paying, you can also petition to modify the support order.
Before you get started, here are the most frequently asked questions about modifying child support in Florida.
Q. When Can I Modify a Child Support Order?
A. Child support is modifiable in Florida as long as the increase or decrease meets a series of criteria including:
The court decides the modification is in the best interest of the child
The child turns 18-years old, the age of majority in Florida
The child is emancipated, joins the armed services, gets married, or dies
The modification is for at least a difference of $50.00, or an increase or decrease of 15% or more
There is a substantial change in circumstances
The court considers 'a significant change in circumstances' to be any of the following:
Change in a Parent's Income
Change in the Parenting Pattern
Change in Relevant Expenses
A change in expenses can include a number of costs that impact a parent's ability to pay or need to receive child support. This usually includes costs like an increase or decrease in income, job loss, a change to the parenting plan where one parent now has more responsibility for the child, or increased costs like childcare, alimony, health insurance, or taxes.
Q. How Do I File a Motion to Modify Child Support?
A. Child support modifications are filed at the county level in Florida, so the process for filing your petition may differ slightly depending on where you live. In most cases, whether you're requesting an increase or decrease in support, start by filing a Supplemental Petition to Modify Child Support. You can visit your county's Clerk of Court office or website for a copy of the petition with instructions for how to file in your county.
Q. Can I Retroactively Modify a Child Support Order?
A. The answer here depends on the situation. If you're seeking an increase in child support after losing your job, modifications to your current order won't apply to any child support you received before you filed your petition for the increase. Therefore, it's critical that you file for the increase as soon as you need it.
If, however, your ex-spouse fails to meet the obligations of your joint parenting plan and spends fewer nights with your child than expected, you can file a modification to the child support order and receive retroactive support from the date they violated the plan.
Q. How Often Can I Modify Child Support?
A. There is no limit on the number of times one or both parents can file to modify a child support order. As long as your reason for the modification meets the criteria discussed above, you can file a petition with the court.
Q. How Much Does It Cost to Modify Child Support?
A. To file a modification to child support in Broward County, or in any county in Florida, the cost to file is $50 (the fee to reopen the case) plus a $5.00 clerk's service charge.
Q. Can I Modify Child Support in Arrears?
A. In most cases, child support cannot be modified in arrears. Until the modification is approved, the amount of child support due to the child is still owed. This includes cases where one parent is attempting to disestablish paternity. If a father successfully disestablishes paternity and his responsibility to that child ends, he is still responsible for any child support in arrears.
Q. What Happens if the Obligor Does Not Sign the Stipulation to Modify Child Support?
A. If one parent does not agree to the modification and chooses not to sign the stipulation, then the parent seeking to modify the child support order should file Form 12.905(b) Supplemental Petition for Modification of Child Support. This petition serves the parent with the court order, allowing the motion to then proceed through the court's standard modification process.
Q. How Do I Modify Child Support After Losing a Job?
A. Losing your job (due to no fault of your own) results in a loss of income which counts as a significant change in circumstances in Florida and is grounds for the modification of your child support order. If you lose your job, file your petition to modify child support immediately. The court will only grant the increase in support from the date you file, not the date of the job loss.
Q.  How Do I Modify Child Support Without a Lawyer?
A. You and your ex-spouse can modify your child support agreement on your own. You're not legally obligated to use a Florida family law attorney to establish a new order. However, especially in child support cases where the financial security of your child is on the line, it's never recommended. An attorney who's working for your best interest will make sure that no steps are missed and that you receive the support you need.
Also, be aware that some child support cases that begin as a simple agreement of terms may become more complicated as circumstances change in the future. Having a family lawyer representing you is an important layer of protection for you and your child.
Q. Can I Modify Child Support Without Going to Court?
A. Child support, by definition, is court-ordered. A support agreement between two parents that isn't court-ordered is not enforceable in court should there ever be a disagreement between parents. You and your ex-spouse can come to an agreement and decide to keep your support arrangement out of the courts. However, you open yourself and your child up to possible financial risk if your ex-spouse decides not to pay.
A child support order that's enforced by the courts clearly defines the terms of support and ensures that you and your child are protected now and in the years to come.
RELATED: View All the Family Law Modifications We Handle
Contact us today for a free family law case evaluation. We'll listen to your case and explain your rights. When you're ready to work with a Florida family law and divorce lawyer to modify your child support order, fill out the form on our Contact Us page or give us a call at (954) 880-1302.
For More Child Support Related FAQs, see our family law blog posts.