How to File an Uncontested Divorce in Florida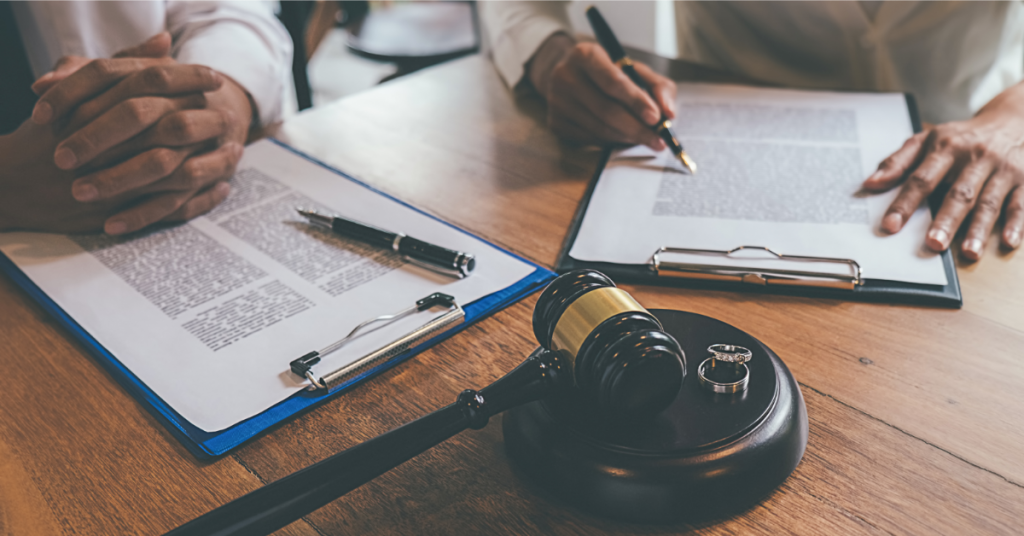 When most people think about divorce and the separation of marital assets, long-fought negotiations and litigation likely come to mind.
There are divorcing couples out there, however, who agree on the way they'll split assets, share custody of their children, and all other elements of a divorce.
This type of divorce is known as an uncontested divorce. In an uncontested divorce, the spouses are 100% in agreement and have all terms of the divorce finalized before they file.
The Benefits of Filing an Uncontested Divorce in Florida
There are big benefits for a couple who can file an uncontested divorce. But both ex-spouses still need to know their rights and negotiate on their own behalf.  As long as the split is amicable and fair to both sides, an uncontested divorce will save you from paying many court and attorney's fees.
Most divorce lawyers in Florida charge an hourly fee of $300 or more when working on a divorce case. The hours pile up quickly as the legal team spends time preparing for and attending court hearings, negotiating, sending emails, making phone calls, and counseling the ex-spouse.
In an uncontested divorce, most of these costs are avoided. Florida divorce law firms usually offer a flat fee for filing uncontested divorces, making costs much more manageable.
In addition to a flat attorney's fee, a divorcing couple will also pay the county court a filing fee. Costs vary by county but are likely around $500 or less.
How to File Your Uncontested Divorce in Florida
Filing begins by completing a Petition for Dissolution of Marriage. Choose the type of dissolution of marriage petition that best suits your situation. If needed, consult with a divorce lawyer to understand which form to choose.
You can access the forms you need to file an uncontested divorce on the Family Law Forms page of the Florida Courts website.
File the petition with the circuit court county clerk in the county where you and your ex-spouse last resided together. You'll then need to serve the petition and a summons to your ex-spouse. If you're working with a Florida divorce lawyer to file your uncontested divorce, their firm can usually arrange this for you. Or, you can have the sheriff's office or a private party deliver the petition and summons.
There Are Other Types of Simple Divorces in Florida, Including Collaborative Divorces
Another similar type of divorce in Florida is a collaborative divorce. Collaborative divorces are not fully uncontested, meaning the couple does not agree on every aspect of the divorce. But they're willing to negotiate their differences outside of court.
Collaborative divorces usually cost more than uncontested divorces, but they are still nominal in comparison to a traditional divorce. Beyond costs, the couple benefits from greater control over the outcome of the negotiation since fewer parties are involved.
How to Negotiate and File a Collaborative Divorce in Florida
The collaborative divorce process begins with each ex-spouse and their divorce attorney sitting down to finalize the terms of the divorce. Both attorneys first sign an agreement requiring them to remove themselves if the collaborative divorce requires litigation. This allows the couple to still have discussions without having to worry about a long litigation process.
If you're entering into a collaborative divorce agreement, your discussions with your ex-spouse are confidential and inadmissible in court under Florida law. Therefore, only disclose information that's full and honest.
The negotiation begins with you, your ex-spouse, and your attorneys entering into a participation agreement that outlines the following:
Scope of additional meetings, i.e.: conduct, schedule, etc
Any partners or experts who will contribute to the negotiation, i.e.: CPAs, appraisers, etc.
Explanation surrounding why each expert was selected and the issues they'll address
Once you've established these ground rules, you'll agree to a schedule for future meetings. You'll also assign responsibilities for creating a separate agenda for each subsequent meeting that outlines only those topics permitted to be discussed.
If Negotiations Cannot Move Forward, Bring in a Mediator
A mediator is a great alternative to negotiating in court if you and your ex-spouse aren't seeing eye-to-eye on a few final details. Mediators are third-party, impartial people who have an understanding of Florida divorce law, but who are not attorneys and cannot provide legal counsel.
What they can do, though, is serve as a listener to both sides and make suggestions for reaching a settlement that works for everyone.
If you choose to bring a mediator into your negotiation, you can consult your divorce lawyer before agreeing to any terms.
Finalizing Your Uncontested Divorce in Florida
Once negotiations are complete, there are two steps left to take before the divorce is finalized.
Put Your Divorce Settlement Agreement in Writing
Once you and your ex-spouse have finalized negotiations and come to an agreement, sign a divorce settlement agreement. This agreement is a written contract that will bind both parties to the terms of the agreement. You can find a divorce settlement agreement form on the Florida Courts website.
Attend the Divorce Court Hearing
You and your spouse will attend the hearing and show proof that you've met the requirements for an uncontested divorce in Florida. You should have your driver's license or another form of identification showing your residence, your signed divorce settlement agreement, and any other documentation your divorce lawyer suggests.
Once these steps are complete, you'll receive a Final Judgment of Dissolution of Marriage.
Contact us today for a free family law case evaluation. We will answer your questions and explain your rights. When you're ready to work with an experienced Florida family law and divorce lawyer to help with your uncontested divorce case, please fill out the form on our Contact Us page or give us a call at (954) 880-1302.