Enforcing Alimony and Child Support Orders and Judgments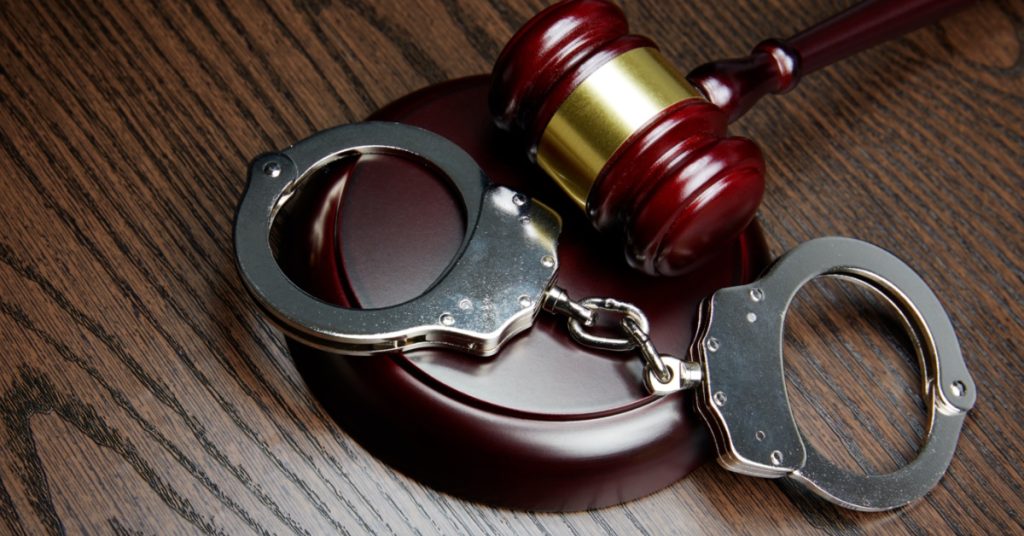 In this article we'll break down:
No matter how you slice it, divorce in Florida can be an expensive endeavor. Sharing expenses like a home as a two-income household, for instance, is far more economical than the alternative.
However, when a marriage dissolves, the most common ways that financial issues are addressed are via court-ordered, court-approved alimony and child support agreements.
But what happens when one spouse, or both, fail to live up to their financial responsibilities under these arrangements?
Contempt Orders When a Former Spouse Fails to Pay Alimony or Child Support
Court-ordered alimony and child support payments from one ex-spouse or ex-partner to another are not optional in Florida, and the penalties for missing payments or paying late can be significant.
Florida courts can act to help a former spouse receiving support obtain the money he or she was promised. Enforcing a judgment or order starts with the filing of a motion for contempt, which contains details regarding how and when one ex-spouse failed to uphold their financial obligation to the other.
Next, the non-paying spouse is served with the motion and a Notice of the Hearing, specifying the time and place of the hearing and a specific warning about failing to appear. The notice and motion will also contain a statement of the issues to be heard and the other requirements of the rule. The notice of the hearing must also be served on the non-paying spouse often by service of process.
The notice can include details about how the non-paying party is to be brought to court, the type of sanctions that may be imposed upon them, and the conditions warranting a purge of contempt. If the notice includes more extreme sanctions, including jail time, then it must also include a finding that the non-paying spouse has the present ability to pay and has willfully failed to do so pursuant to a prior court order. See Florida Family Rules of Procedure, rule 12.615(d)(1).
Motions for contempt do have their limitations; however, they include the ability for a court to issue a writ of bodily attachment. This authorizes a law enforcement officer or sheriff to arrest the party who failed to pay support, bring them to court, and have them resolve the issue. Motions for contempt, however, have no validity outside of Florida.
Note: Contempt can't be used to force one ex-spouse to leave the marital home if they were not awarded the property as a part of the divorce order. Beyond these motions for civil contempt, there is also criminal contempt which can be used to punish a parent who does not pay their support obligation. It's important to note, however, that criminal contempt requires different procedures and warrants the involvement of an experienced divorce attorney.
Enforcing an Interstate Child Support Order in Florida
The Uniform Interstate Family Support Act (UIFSA) is a federally mandated piece of legislation passed in 1997 to help enforce child support across multiple state jurisdictions. Before the Act was passed, it was more difficult for the parent receiving support to enforce a child support order if the other parent lived in another state. In many cases, this put the child in harm's way without the financial support they needed. Today, UIFSA makes child support enforceable regardless of where both parents and the child live within the U.S.
But UIFSA has its limitations – and critics – in Florida and throughout the country. If you're using UIFSA as a means to enforce child support, there are a few things you should know. The Act includes several special rules, including:
Special bases for jurisdiction over a nonresident of Florida
Special rules of evidence and discovery
Special immunity for a petitioner
Limits on defenses
Special cost awards
Speak with an experienced divorce lawyer in Plantation to understand which special rules apply to your case.
When making a motion to enforce interstate orders or judgments, the initial petition needs to be verified and contain the motion's statutory requirements. Then, the responding Florida court can take a number of actions, including issuing a support order initially if the statutory grounds are met.
The statute can also authorize a foreign income deduction order. The order can be sent to an employer in Florida, and it must comply with it as though it had been issued in Florida. These orders are enforced at the employer level as well, with employers facing penalties if they fail to comply. It's also the employer's responsibility to give a copy of the order to the respondent, but the employer has no liability to the employee if the employee were not to comply.
Finally, the statute authorizes the registration for foreign support and income deduction orders. For foreign support, the proceeding is initiated by transmitting the order and statute requirements to a Florida court. For an income deduction order and appropriate relief, the Florida court must notify the respondent of the registration and the respondent has 20 days to contest the registration. In just about every case, a failure to contest means the registration is automatically confirmed.
Read more: "Child Support Jurisdiction in Florida."
Enforcement of Alimony and Child Support from Bonds and Cash Deposits
If one party sets up a bond to pay their child support or alimony obligation, but payment isn't made, the court can order the sureties on the bond to pay the support amount to make up for the late payment. In the case of cash, deposits are sometimes made to the clerk or sheriff to hold upfront. If payment is ever missed, that clerk or sheriff may be ordered to pay the amount owed to the party who receives support from the deposit.
Petition For Enforcement of Alimony or Child Support or other Judgment
Enforcing alimony or child support can also be accomplished with a petition for enforcement, which requires a certified copy of the order or judgment to be attached to the petition. This procedure acts like a new action on an existing judgment, allowing the party who files the petition to request a modification to the prior order or judgment. It also allows the non-paying spouse to counterclaim for modification of the underlying order or judgment.
Paying Alimony and Child Support Through the State Disbursement Unit
Alimony and child support judgments require payment through the Florida State Disbursement Unit with two exceptions:
There are no minor children
Both parties request and agree upon an alternative
One party can request that payments be made through the depository by filing an affidavit. This then requires that the delinquent payments become a judgment that may not be modified until one party moves to modify the order. The party who pays support must be notified when they are 15 days past due on their support obligation, letting them know that the judgment is impending; but, if they feel the judgment is unwarranted, they can contest by filing a motion to that effect.
The Role of Income Deduction Orders in Enforcing Alimony and Child Support in Florida
Orders or judgments for alimony or child support must come with an income deduction order. The order must be completed on the Supreme Court approved form and be sent to the employer representative in charge of withholding the amount due and distributing that payment to the depository.
If the employer contests the income deduction order within 15 days after it's entered, the order can be reviewed. If the order was entered by the Title IV-D agency pursuant to Section 409.2563, Florida Statutes, the order has to be contested through an administrative hearing in front of the Title IV-D agency.
Any party may apply to modify, suspend, or terminate the order at any time.
In some cases, there may be more than one income deduction order against the same person served on the same third party, like the employer. In these cases, a statutory formula for allocation is provided and is considered garnishment subject to federal constitutional requirements.
A Court Must Prove the Payor Can Afford to Pay Child Support or Alimony in an Enforcement Proceeding
When an order is issued against a person who hasn't paid alimony or child support, many times, the court will find that the person is unemployed, underemployed, or has no income. If the court finds evidence that the person can work or can participate in job training, they can order that person to take several actions:
Find employment
File timely reports with the court or Department of Revenue proving an effort to find employment
Notify the court or Department of Revenue once they've obtained employment, income, or property
Participate in job training or other work programs
Through this process, financial affidavits may be requested and filed.
A Case Example of Contempt and Incarceration for Failing to Pay Alimony
Perez v. Borga, 283 So. 3d 815 – 2019
In the final judgment of their divorce, former husband Marco Aurelio Perez was ordered to pay permanent periodic alimony to his former wife, Alicia Maria Borga. When he failed to pay, the former wife moved to hold him in contempt. The court found Perez in willful contempt of the previous final judgment and ordered his incarceration unless he paid the purge amount of $87,673.65 within seven days of the order. When he failed to pay this full purge amount, he was arrested.
The former husband Perez appealed arguing that the court sanctioned him with incarceration yet failed to make the required finding of an ability to pay alimony. According to a 1997 enforcement ruling, when a trial court fails to make the finding regarding the ability to pay, "a party must alert the court of the error via a motion for rehearing or some other appropriate motion in order to preserve it for appeal."
However, the appellate court pointed to a more recent ruling from 2018 that determined a court's failure to make a finding about a delinquent party's ability to pay court-ordered alimony or child support can be raised as an issue on appeal. Since Perez complied with the most recent ruling, the appeals court reversed the final order of contempt.
Call Larry Schott Today at 954-880-1302 For a Free Case Evaluation
If you are not receiving court-ordered alimony or child support, an experienced Florida divorce attorney can help you enforce the order or judgment, so you receive the support you and your family need.
Contact us today for a free family law case evaluation. We'll listen to your case and explain your rights. When you're ready to work with an experienced divorce lawyer to help enforce your alimony or child support, fill out the form on our Contact Us page or call us at (954) 880-1302.