How to Find the Right Broward County Child Support Lawyer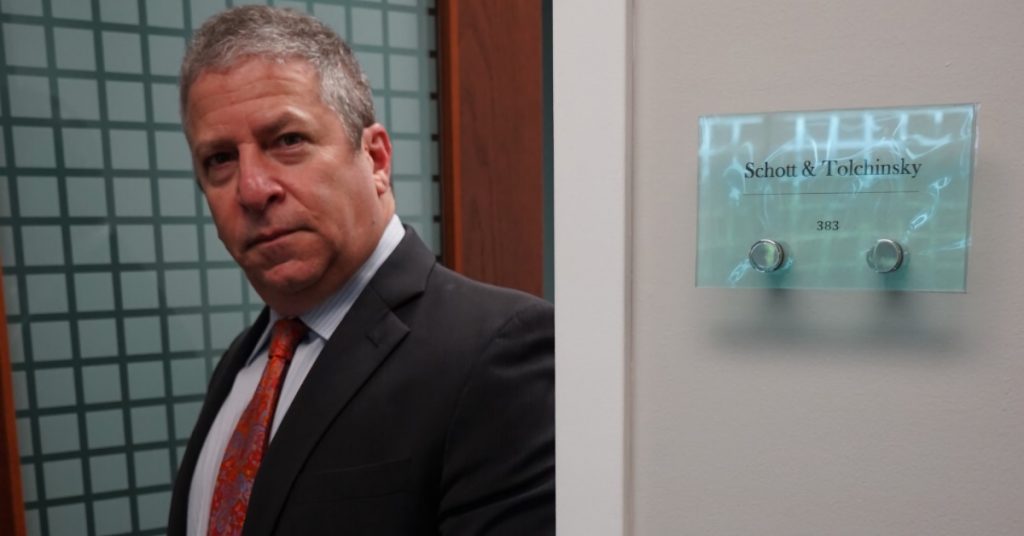 In this article, we'll break down:
The success of your child support case can, many times, come down to who you have by your side.
When it comes to child support in Florida, there are family law attorneys to choose from in Broward County. It's your job to sift through and hire the lawyer who will best represent your family and give you the best chance of winning your case.
So, how do you find the right child support lawyer? Where do you start? What traits or qualifications do you look for?
Finding the right Broward County child support lawyer is as much an art as a science – part research and part gut instinct. Here's how to find the best lawyer for your case.
An Experienced Broward County Child Support Lawyer Will Know Family Law Inside & Out
Start the hiring process by evaluating a lawyer's experience. Family law is a specialized area of law and the lawyer you hire should have extensive experience advocating for families and helping children receive the support they need and deserve.
How do you know if a family lawyer is as experienced as they claim? Here are three clues.
Family Law Case Experience
The family lawyer you hire should have experience his or her own family law cases. In some firms, junior lawyers have family law experience, but that doesn't mean they've handled a child support case on their own. When it comes to experience is crucial.
Extensive Experience Handling Multi-Faceted Child Support Cases
There's more to child support than simply establishing a child support order between two parents. Child support is a complex area of the law that can cover a long list of case types.
The lawyer you hire should be able to not only help you initiate a child support order, but also support you down the road as circumstances change and as your order needs modification.
Your Broward County child support lawyer should have experience in the following areas:
Click on any of the topics above to learn more about these specific aspects of family law in Broward County so you're prepared to question prospective lawyers about their level of experience and expertise in each area.
Knowledge of Child Support Jurisdiction in Broward County
As life moves on after a divorce, the circumstances surrounding your child support order will also change. One major life change that can throw a wrench into your child support agreement is relocation and the issue of jurisdiction.
Interstate child support jurisdiction exists to protect against a parent leaving the state of Florida and ignoring their support obligations. The Uniform Interstate Family Support Act (UIFSA) sets the national standards for child support enforcement across state lines.
The family lawyer you work with should have a solid understanding of UIFSA and know how to navigate interstate child support laws should you or your co-parent move to a different state.
Your Broward County Child Support Lawyer Should Guide You Through the County's Child Support Process
A lawyer with a deep understanding of family law is one important piece of the puzzle as you search for the right attorney. Finding a lawyer who's willing to guide you through the entire child support process is another.
Child support is a highly niche area of the law. Unless you're an experienced family attorney yourself, you'll need to rely on your lawyer to explain the process, and the law, and trust that they have your best-interests in mind.
Having a lawyer who guides you from start to finish should also mean fewer surprises. By telling you what to expect and when to expect it, you'll be better prepared and more confident throughout the negotiation with your former spouse.
How to Find the Right Broward County Child Support Lawyer for Your Case
There's a process to finding the right lawyer, and it begins with research. Here's how to get started.
Ask Trusted Friends and Colleagues. Referrals are a great way to zero in on a potential child support lawyer who you can trust with your case.
Dig Into Reviews. Google reviews and Facebook reviews can give you good insights into the experience other parents have had with any child support lawyer you're considering.
Meet With At Least Three Candidates. Sit down with a minimum of three family lawyers who, on paper, fit your needs. Have questions prepared that can help you learn how they work, how they communicate with clients, and their level of expertise in family law.
When it's time to make your decision, select an attorney who checks each of these three boxes.
Your Family Lawyer Is by Your Side from Beginning to End
No differently than choosing a doctor, coach, mentor, employer, or any other trusted professional, choose a child support lawyer committed to staying by your side throughout the entire process, and who will fight both to protect you and for your rights.
Be aware that some lawyers at larger firms may try to pass clients off onto their associates. Before you select your attorney, make sure you'll be working directly with them and not another lawyer at the firm. This is one of the benefits of small family law firms; you receive personal attention from the experienced family attorney with whom you choose to work.
Your Lawyer Works the Way You Do
The right lawyer is responsive and available to answer questions as they arise. They should also be accessible. If you prefer face-to-face meetings, your lawyer should be available to meet with you. If you only have time for phone calls or virtual meetings, they should be able to accommodate those, as well. Find a lawyer who can adapt to the way you work so it's always easy to connect and discuss your case.
Your lawyer should also be willing to answer your questions thoroughly and in an informative way. Steer clear of any lawyer who is unwilling to provide detailed answers to your questions, won't take the time to explain the child support process, doesn't show compassion for your situation, or who comes across as unprofessional or disorganized.
Your Family Lawyer is a Professional Who You Trust
After doing the research, understanding your needs, and interviewing the best candidates, the decision of who to hire usually comes down to gut instinct.
Who do you trust to help you through the sometimes-messy process of negotiating child support? A family lawyer can pass all the tests and check all the other boxes, but if you can't trust them, they're not the lawyer for you. Choose a family lawyer you trust, and you'll be ready to move forward and negotiate a child support agreement that's in the best interest of you and your child.
Call Larry Schott Today at 954-880-1302 For a Free Case Evaluation
Contact us today for a free family law case evaluation. We'll listen to your case and explain your rights. When you're ready to work with a Florida family law and divorce lawyer to help you navigate your child support case, fill out the form on our Contact Us page or give us a call at 954-880-1302.