Broward County Family Law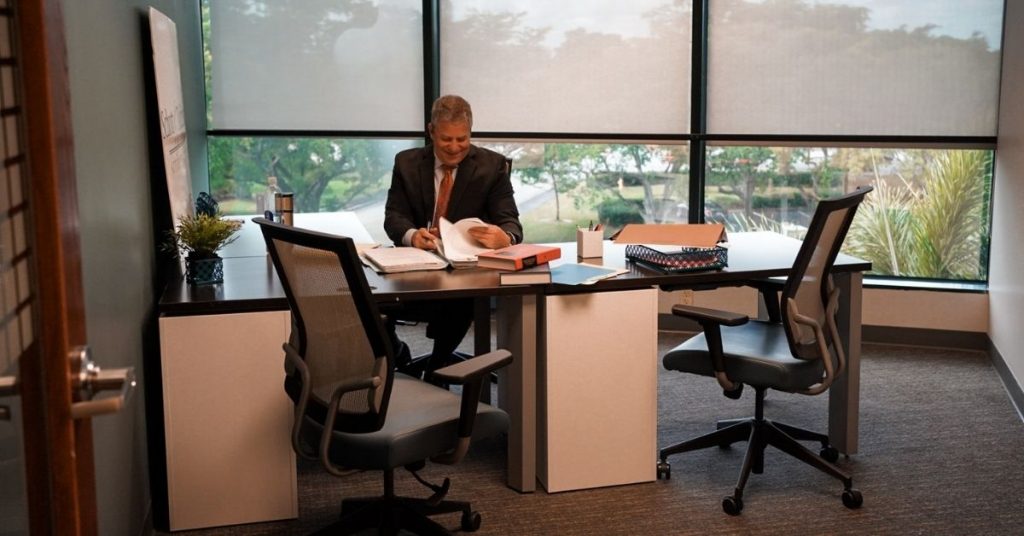 What to Know Before Filing for Divorce, Paternity, and Other Family Law Proceedings in Broward County
The divorce process is uncharted territory for most couples. A million questions can flow through your mind when you first start the process.
"How do I file?" "Do I need a divorce lawyer?" "Where do I start?"
It can be overwhelming.
With a little research, though, you'll quickly see a path forward. The first thing to know is that the laws surrounding divorce in Broward are just about the same regardless of where you live in the state. Just remember: the filing process happens at the county level.
When filing for divorce in Broward County, everything flows through the Office of the Broward County Clerk of Courts. Often, the most confusing part of the divorce filing process is understanding how to file and where to go to file your petition for dissolution of marriage.
If you're getting divorced in Broward County, here's everything you need to know about the process and how to get started.
4 Types of Divorce in Florida and Broward County
First things first. If you're the one submitting a petition for the dissolution of your marriage, you'll need to understand which type of dissolution of marriage you're filing in Broward County.
The four types of dissolution of marriages recognized in Broward County are:
Simplified Dissolution of Marriage
To qualify for a Broward County simplified dissolution of marriage, you and your ex-spouse will have to meet a list of criteria as you file. The list includes:
One of you has lived in Florida for the past six months
You agree the marriage cannot be saved
You do not have any minor or dependent children who were born during the marriage
The wife is not now pregnant
You've agreed on how to divide property and assets, and how to pay jointly for obligations
Neither of you is seeking alimony from the other
You're willing to give up your right to trial and appeal
All other facts set forth in the Florida Family Law Rules of Procedure Form 12.901(a) Petition for Simplified Dissolution of Marriage are true.
A simple dissolution of marriage is similar to a regular uncontested divorce in Florida. The exception is that when filing for a simple dissolution of marriage, each party can waive their right to provide a financial affidavit. Learn more about Filing for an Uncontested Divorce in Florida.
Dissolution of Marriage with Dependent or Minor Children
This type of dissolution of marriage is right for a divorcing couple who has dependent or minor children, even if the divorce is otherwise uncontested. Before the dissolution of marriage can be filed, both parents must separately attend a Parent Education and Family Stabilization Course and immediately file their Certificate of Attendance with the court afterward.
This type also requires at least one spouse have lived in Florida for the past six months – a standard required by the state.
Dissolution of Marriage with No Children
Filing a dissolution of marriage with no children is filed by a couple who have marital assets and/or marital liabilities but no dependent or minor children together. The wife also cannot have any minor or dependent children born during the marriage and she must not be pregnant at the time of the filing. One of the spouses must have lived in Florida for the past six months.
Dissolution of Marriage with No Children and No Property
To file for this type of dissolution of marriage, a couple cannot share assets or dependents. The law requires that you and your spouse have no children together, do not own property, have no marital assets or liabilities, the wife doesn't have any minor or dependent children who were born while married, and the wife isn't pregnant. And, one of the spouses has lived in Florida for the last six months.
---
Please Note: Simplified and regular dissolution of marriage are very different under the law. In a regular dissolution, you and your spouse can examine and cross-examine one another as witnesses. You can also include your spouse's income, expenses, assets, and debts during a trial or settlement hearing. A simplified dissolution of marriage, on the other hand, allows you to request your spouse's financial information but doesn't require them to provide or disclose any aspect of their finances.
The Collaborative Law Dissolution Process
If you and your spouse are ending your marriage amicably and want to avoid going through a lengthy court process, the collaborative dissolution of marriage process is worth considering. In the collaborative practice of law, you and your spouse along with each of your attorneys sign a collaborative participation agreement that outlines how you'll work together to come to a resolution around your shared assets and liabilities.
The agreement sets the terms for the scope of the negotiation. It states that you both agree to disclose all relevant and material information, will use good faith efforts to negotiate, and will engage joint neutral mental health and financial professions to participate as needed.
The goal of the collaborative dissolution process is for you and your spouse to come to an agreement and enter into a written settlement that addresses every issue of the divorce – division of assets, liabilities, alimony, attorney's fees, and anything else on the table. If you have minor children together, the settlement will address all aspects of child support and custody, as well.
What Types of Cases are Heard in Broward's Family Court?
Broward County family court has the authority to decide cases related to:
Dissolution of Marriage (divorce)
Annulment
Support Unconnected with Dissolution of Marriage
Paternity
Uniform Interstate Family Support Act
Custodial Care of and Access to Children
Proceeding for Temporary or Concurrent Custody of Minor Children by Extended Family
Adoption
Name Change
Declaratory Judgment Actions Related to Premarital, Marital, or Post-Marital agreements
Civil Domestic, Repeat Violence, Dating Violence, Stalking, and Sexual Violence Injunctions
Juvenile Dependency
Emancipation of a Minor
Children or Families in Need of Services
Truancy
Broward County Judge's Administrative Order
Before you file for divorce in Broward County or bring any family law case to court, it's important to be aware of the Chief Judge's Administrative Order as it pertains to dissolution of marriage and paternity actions (See Exhibit A).
It outlines the expectations and responsibilities of both spouses and serves as the guidebook for how family law cases in Broward County shall be carried out.
The order gives direction to the parties relating to:
No Relocation Of Children
Child Support:
Shared Parenting Guidelines:
Required Attendance In A 4-Hour Parenting Course:
Mediation:
Conduct Of The Parties During The Case
Disposition Of Assets And Case:
Personal And Business Records
Insurance Policies:
Additional Debt
Sanctions
Judicial Enforcement
It also says, the Petitioner or the Petitioner's attorney shall serve a copy of the Order with a copy of the Petition.
You Can File for Divorce in Broward County on Your Own Using the Clerk of Courts Online Self-Service Center
Couples who choose to handle their divorce outside of the courts can easily take care of things by filing forms on the Broward County Clerk of Court's website. The county has an easy-to-use self-service program with all of the necessary forms and an e-filing system for the actual filing.
Filer beware, however. If you choose to file for divorce in Broward County without the guidance of a divorce lawyer and without petitioning for alimony or support, or a fair distribution of assets, including your home, you may lose your ability to petition for these remedies in the future.
If you plan to file for a divorce that involves marital assets, children, alimony, or property rights, we highly recommend you seek the guidance of an experienced Florida divorce lawyer. The laws around divorce can get complicated and you need to protect your rights. Read more about Working with An Experienced Divorce Lawyer in Florida.
Fees for Filing for Divorce in Broward County
The benefit of filing on your own through the county's self-service filing center is the cost. Since there are no legal fees, you pay only a service charge, court fees, and potentially other fees. Here's the breakdown.
Broward County Self-Service Filing Fees for a Dissolution of Marriage:
| | |
| --- | --- |
| Service Charge to Use the Online Center | $20.00 |
| Court Filing Fee for Dissolution of Marriage | $409.00 |
| Court Insurance Fee for a Summons, per Defendant | $10.00 |
If your spouse also lives in Broward County, you can send a separate $40.00 check or money order for service of process payable to the Broward Sheriff's Office.
For couples also filing for a name change, modifications, or other family change, here's a full list of Broward County Filing Fees Related to the Dissolution of Marriage.
If you can't afford to pay the fees, there are options. Start by filling out an Application for Determination of Civil Indigent Status from the County Clerk's office. The Clerk determines if you're eligible for a payment schedule.
Filing through a divorce lawyer for a simple divorce costs more – typically between $1,000 (no children, no issues) – $1,500 (children, minor issues) for a simplified divorce in Broward County. The more terms involved in the divorce, usually the more you pay. You'll want to speak with your lawyer to fully understand the fees involved before moving forward.
Contacting the Clerk of Court For Help
While most information is found online, you always have the option to contact the Clerk of Courts in Broward County directly.
Here's how to get in touch with a live person as you're determining how to file. You can also find more information on the Broward County Clerk of Courts Website.
Central Courthouse
Judicial Complex, West Building
201 S.E. 6th Street
Fort Lauderdale, FL 33301
Phone: 954-831-6565
If visiting, go to the 4th floor, Room 04130
The courthouse is open Monday through Friday from 8:00am – 3:30pm.
You can also reach out to the Court directly. Click here for a List of Broward County Family Law Judges with their phone numbers.
Before Filing For Divorce, Learn Your Legal Rights
Filing for divorce in Broward County is fairly straightforward if you're entering into a simplified or uncontested divorce. Even so, and no matter what your circumstances are, advocate for what's in your and your family's best interest.
If you need more support than your spouse is willing to give, or if you and your spouse have disagreements about how to share custody of your children, talk to a Florida divorce attorney. You have rights. An experienced lawyer will help protect those rights so you're taken care of after your divorce.
Contact us today for a free family law case evaluation. We'll listen to your case and explain your rights. When you're ready to work with an experienced family law attorney or divorce lawyer to help you file for divorce or seek court intervention for any family law matter, please fill out the form on our Contact Us page or give us a call at (954) 880-1302.