Working with an Experienced Florida Divorce Lawyer Can Help You Win Your Case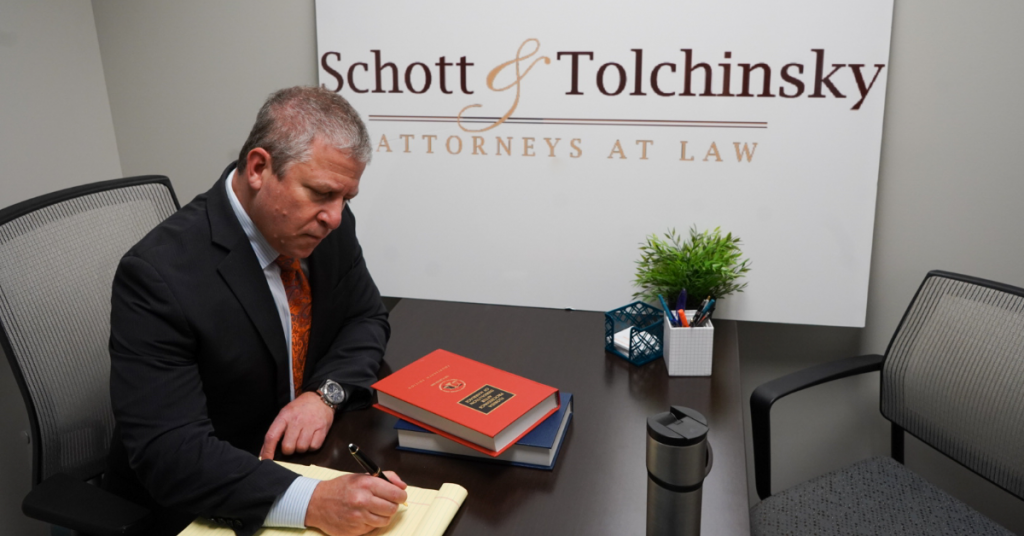 Divorce is anything but an easy process. And, navigating it alone will simply make a difficult period in your life far more complex and challenging.
Even when you and your ex-spouse leave your marriage on amicable terms, having the support of an experienced Florida divorce lawyer will make the process easier and help you get to achieve the outcome you deserve.
How Will a Florida Divorce Lawyer Help You Win Your Case?
Family law rules in Florida can be complicated, making the process of filing for a divorce a challenge for anyone who hasn't already gone through it. Unfortunately, even small mistakes during the filing process can cost you a lot of money down the line.
Florida divorce lawyers make the process of filing for divorce easier and more transparent. Your lawyer will make sure you avoid filing mistakes and help you get what you need from the divorce. Larry Schott's goal is to help create stability for you and your family.
To start, they should help you understand the divorce process, so you know what to expect. Then, they'll work with you to reach a fair arrangement with your ex-spouse regarding child support, alimony, property division, spousal support and so on.
Divorce Process
Divorce is more than filing papers. There are important legal considerations and rights you need to be aware of as you make important decisions that impact your finances and family post-divorce.
An experienced Florida divorce lawyer will be by your side throughout your divorce, have an in-depth understanding of the laws that guide divorce filings in the state and advocate on your behalf.
Child Support 
If you and your ex-spouse have young children together, determining how you'll care for the financial well-being of your children is one of the biggest decisions you'll make during the divorce process.
If you plan on having custody of your children more than your spouse, they may be required to provide you with financial assistance. Your divorce lawyer will help you determine what's fair and make sure you receive the support you need.
Parental Rights & Child Custody 
Both parents have rights in Florida, with each being considered equal under the law. This is true whether the parents are married or not and is only challenged if a parent poses a threat to their child.
Your divorce lawyer will help you develop and negotiate a child custody plan that works for everyone in your family. They should also help you enforce your rights as a parent, develop a fair child custody plan, and make sure that plan is respected.
The divorce process can get messy. Your divorce lawyer is there to make sure you aren't kept from your children during or after your divorce. And, more than anything, they're there to make sure your children are taken care of and protected.
Spousal Support
Also called alimony, spousal support may come into play in a divorce if one spouse made more money than the other or financially supported them during the marriage. If you're the one ending the marriage, it becomes harder to secure the alimony you need.
An experienced Florida divorce lawyer knows how to make the case for the alimony you need to support yourself and your family after divorce.
Division of Property 
In Florida, your jointly owned property is awarded through equitable division. The court awards each spouse what they deem to be their fair share of the marital asset. Usually, this results in a 50/50 split of the assets, but not always.
Multiple factors are used to determine what's an equitable division for a particular marital asset. Your divorce lawyer will help protect what's yours and ensure you receive a fair distribution of marital assets.
Enforcement
Just because you and your spouse reach an agreement doesn't mean you won't need help enforcing those agreed-upon terms. If your spouse doesn't adhere to your child custody, child support or spousal support orders, they're in violation of a court order and subject to potential penalties.
Your divorce lawyer shouldn't leave your side once the dissolution of marriage is finalized. They should help you enforce all court violations, so your agreement is respected and followed.
Modifications
Life changes. When it does, your support needs may change, too. You can ask the court to modify a child support order if, say, your job changes and you need to revise your custody schedule. While these modifications may seem simple, altering a judge's decision isn't always easy.
That's where an experienced divorce lawyer comes into play. Your lawyer can help you make the argument for modification, so you get the changes you need.
Recovery of Attorney's Fees
If you require spousal support after your divorce is finalized, paying your lawyer's fees may present a challenge. If your ex-spouse has more money to spend on divorce than you do, is causing delays by way of frivolous claims or has been abusive, you can ask that your spouse be ordered to cover your lawyer's fees.
A Florida divorce lawyer should work hard to make sure you're not on the hook for fees you can't afford because of challenges beyond your control.
Domestic Abuse
If you or your children have been abused by your spouse, there are ways to protect your family and work your way towards divorce. Your divorce lawyer can help petition the court for a restraining order, preventing your spouse from contacting or visiting you. This gives you time to file for divorce and remove your family from an abusive situation.
Whatever the Circumstances of Your Divorce, a Florida Divorce Attorney Can Help
Contested vs. Uncontested
When a couple agrees on every aspect of the divorce – from how the property should be divided to child custody – it's considered an uncontested divorce. These types of divorces are easier to resolve, take less time and cost spouses much less money.
Unfortunately, spouses don't always agree on the terms of their divorce. If there is disagreement with one or more terms, the divorce is considered contested. Contested divorces take time and money to resolve. That's because a court cannot finalize a divorce in Florida until all terms are agreed upon.
Whichever type of divorce you're facing, an experienced divorce attorney should be consulted to make sure the terms are fair and you're getting what you need.
Other Instances Where Divorce Gets Complicated – Military and Same-Sex Marriages
Getting a divorce when you or your spouse serve in the military is a challenge. Military service members move throughout the country, usually to multiple states over the course of several years. Because Florida and other states have minimum residency requirements, obtaining a divorce in a particular state can quickly become complicated. This is just one of several challenges that military couples face during divorce.
Military servicemen and women, and their spouses, should consult with a divorce attorney who has experience with military divorces in Florida.
The divorce of same-sex couples can also become complicated quickly due to outdated laws. Child custody and the division of property are two of the biggest gray areas that same-sex divorces face. If you're in a same-sex marriage and facing divorce, find a Florida divorce lawyer who's aware of the laws surrounding divorces among same-sex married couples.
Call Larry Schott Today at 954-880-1302 For a Free Case Evaluation
Contact us today for a free family law case evaluation. We'll listen to your case and explain your rights. When you're ready to work with an experienced Florida family law and divorce lawyer to help you file for divorce or modify a court order, please fill out the form on our Contact Us page or give us a call at (954) 880-1302.